Cleveland Bartending School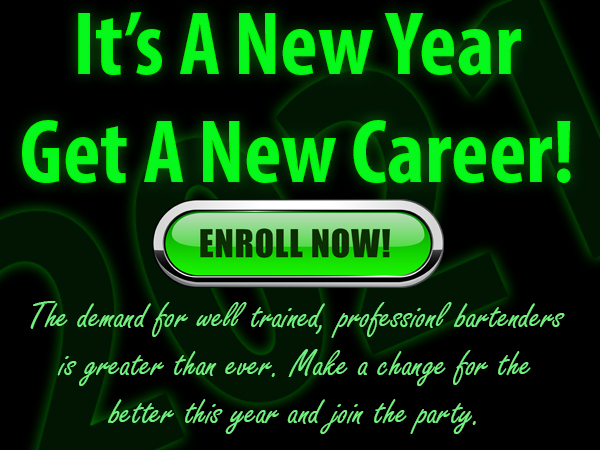 Are you looking for a fun and lucrative career with flexible hours and the opportunity to meet new and exciting people every day? Well look no further. Bartending is definitely for you.
According to the U.S. Bureau of Labor Statistics, there are somewhere around 300,000 working bartenders in America and job growth in the industry is expected to rise eight percent between the 2008 and 2013. This is obviously a good time to become a bartender.
Working as a professional bartender is a fun and exciting career that appeals to all ages. Our students come from a wide range of backgrounds. Some of them are looking for a second job to boost their income, others are looking for a new career, and some people are just looking for some excitement in their lives. It doesn't matter why you're interested in becoming a bartender, all of our 180 schools nationwide teach the same courses that will teach you everything you need to know to become a successful professional bartender.
Since 1995, the Cleveland Bartending School has been helping people just like you easily earn $100-200 or more daily. And our graduates are in demand because it doesn't matter if economic times are good or bad; people are always at the bar drinking. You could be celebrating something great that's happened or drowning your sorrows after defeat; you're probably at the bar drinking. That makes the bar industry recession-proof and one that's never going away.
See Us in Action!
Why be a bartender? Watch our video and find out why!

Bartending Careers
Our graduates go on to work in a wide range of establishments. From neighborhood pubs to the hottest nightclubs in Ohio and abroad, our graduates find jobs. Some of the Cleveland School of Bartending's graduates have gone on to work at local hot spots like:
Downtown Cleveland
Lorain / Elyria / Oberlin
Sandusky / Catawba
Put-in-Bay / Kelly's Island
Toledo
Norwalk / Grafton
Ashland / Wooster
Medina / BarbertonMansfield
Akron / Canton
Youngstown / Warren
Ashtabula / Erie PA
Painesville / Mentor / Concord
And many other locations
...and some are pouring cocktails in the trendy nightclubs of Las Vegas. National hotel corporations like The Hilton hire our graduates. This is the perfect time to start your career. Call 216-382-1450 now for information on how to start.
Plus, unlike any other bartending school, we offer FREE nationwide job placement assistance through PBSA!