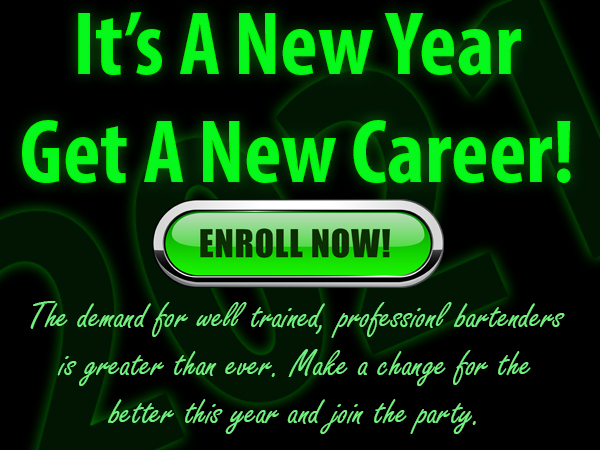 School Tuition Page
Cleveland Bartending School now allows students to sign up for bartending classes by paying online! You may sign up on this page using MasterCard, Visa, Discover, American Express, or PayPal. If you have a PayPal account, our course qualifies for the "PayPal Credit" option with PayPal. This allows you to take up to 6 months interest-free to pay.
Simply choose PayPal as your payment method and it will be a choice on the PayPal page. PayPal will only ask 2 questions to confirm your identity and give you a decision within 60 seconds. Click on the "PayPal Credit" Banner at the bottom of this page for details. If you don't have a PayPal account you can apply for one on the PayPal.com site.
You DO NOT need to have a PayPal account to pay by credit card.
Your payment information is processed by PayPal and is secured. We have published our complete tuition information and our refund and cancellation policy on the bottom half of this page. There are no hidden fees and any amounts paid online are 100% refundable until you come into the school and officially enroll for classes.
After graduation the school offers job placement assistance locally and nationally with access to our online job placement program that allows students to check current job openings from any computer or smart phone for their convenience. You may also contact our placement office for one on one attention with the Job Placement Director.
Now is the perfect time to sign up.
Local Job Placement Assistance
When you graduate from the Cleveland Bartending School, your future has only just begun. The greater Cleveland area has 2,500 liquor establishments and employs over 10,000 bartenders. Representatives from many of those establishments call us looking for new employees with the skills we provide. We also reach out to bar and restaurant managers in the area to help them fill their in-demand positions.
Nationwide Job Placement Assistance

We are a part of the Professional Bartending Schools of America (PBSA), the nation's largest group of independently owned bartending schools. That means we have access to the job placement boards of over 100 nationwide campuses.
Just talk to our job placement director to see if there is a school in the location you would like to work. We'll set up an appointment for you. Then, all you'll have to do is show your PBSA diploma at the new campus. And all their job postings are available to you absolutely free.
Online Job Placement Assistance
We have made finding a job easy by tapping into the power of the Internet. You can access our online job board from home, work or any computer with Internet access. We post currently open positions in neighborhood bars, local hot spots, hotels and restaurants. Our online job board can be accessed any time of day, any day of the week. Just get a user name and password from our job placement office the day you complete our courses.
Don't limit yourself to our job postings either. How quickly you find employment depends on your enthusiasm, personality, people skills and aggressiveness. Once you are certified in mixology, there's no reason bar owners can turn you away from a job. It saves them the time and money of training you, and you'll have knowledge of more than 150 classic and popular drinks and shooters. Many of our graduates find employment within two weeks of completing our course.